Characteristics
Status
Origin
History



School boy Davey Landis became sidekick to Magno the Magnetic Man using a suit that gives him the same magnetic powers as his mentor to battle villains such as Cobra and Clown.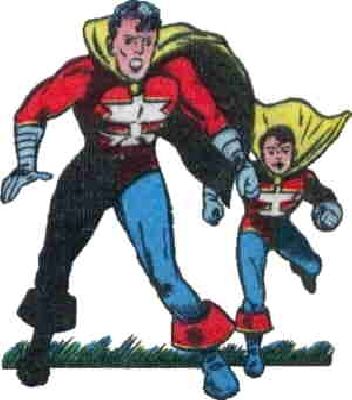 Powers and Abilities
Powers
Magnetism

Abilities
None known.

Strength level
Unknown.

Weaknesses
None known.

Paraphernalia
Equipment: None known.
Transportation: None known.
Weapons: None known.

Notes
Historical First Appearance: Super-Mystery Comics #4 (Nov 1940)
Davey originally had no last name. The name of "Landis" is an addition by the Project Superpowers creators, though it was the name of his sister Carole in Super-Mystery Comics #4. It could then be inferred that Davey's last name was also "Landis."

Trivia
See Also
Appearances of Davey Landis

(Chronological)
Appearances of Davey Landis (Unordered)

Character Gallery: Davey Landis

Fan-Art Gallery: Davey Landis

Quotations by Davey Landis
Discover and Discuss
Links and References